Run Gun Robots
Run Gun Robots is a run and gun game, where you have to jump from building to building destroying aggressive robots and avoiding deadly traps. Earn money buy defeating enemies and buy new powerups to better address this new threat.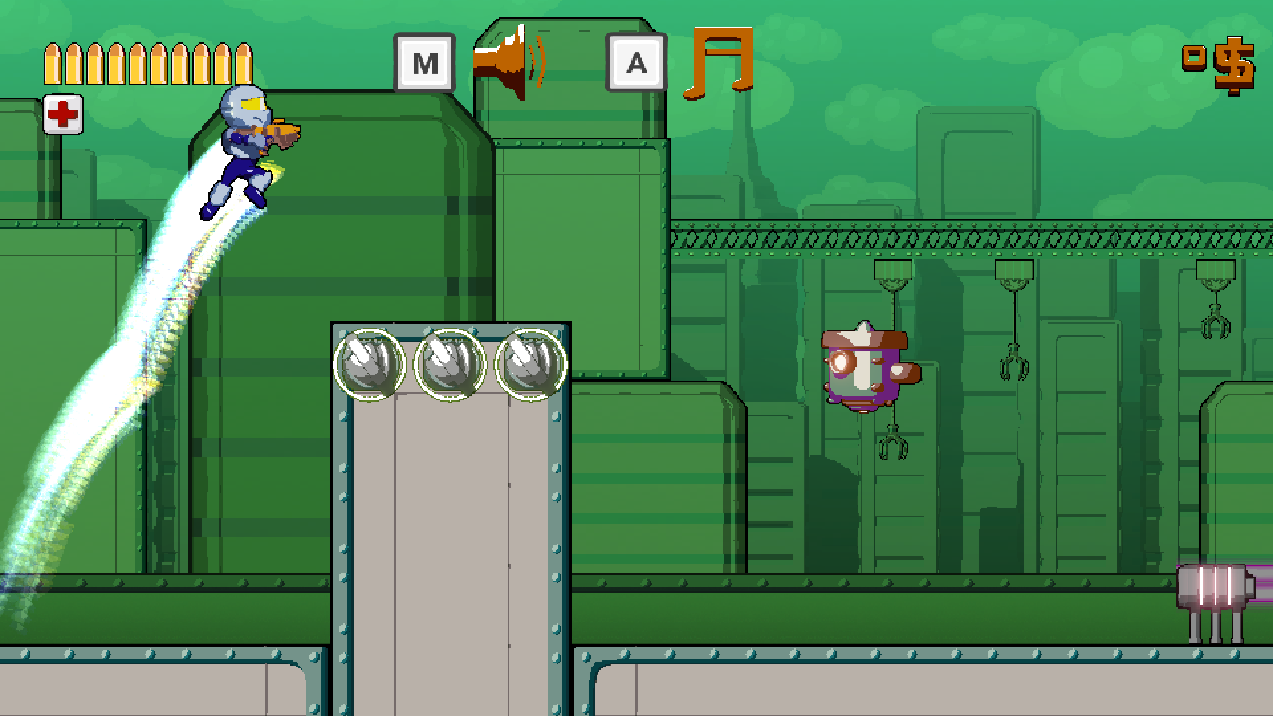 If you want you can buy this game assets here:
Comments
Log in with itch.io to leave a comment.
I like the art and the music WWWOOOOOOOOOOOW!!!!!